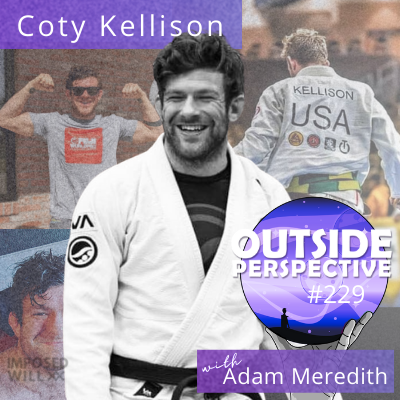 Coty Kellison is a Martial Artist, full time Jiu Jitsu Competitor, Coach and former DJ. He holds a blackbelt in both Judo and Jiu Jitsu.
Conversation Start: 3:32
Connect with Coty on Instagram and Facebook
As always, be sure to give the show a follow on Instagram,  Facebook,  TikTok and Twitter
We also now have merch! Get yours here!
For the Video Experience of the show, follow us on YouTube
Head over to our Website and join the Mailing List to stay up to date on guests, episode release dates, articles and more!
And make sure you connect with Adam on Instagram and TikTok
Big Thank You to our Sponsors:
Strange Donuts. "Be Nice. Stay Strange"
Follow on Instagram, Facebook and Twitter
Imposed Will. #WeAreImposedWill #ImposeYourWill
#WhereTheresAWill #IWill
Follow on Instagram, Facebook, TikTok and Twitter